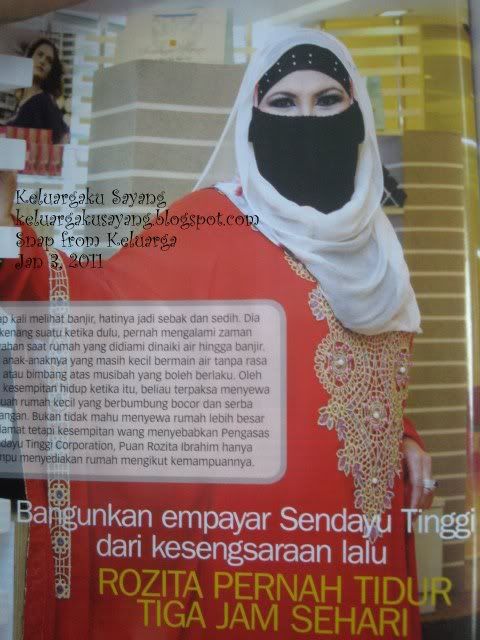 Source: Keluarga & Sridewi, Jan 2011
Assalamualaikum.
I'm currently at the University Hospital having a booksale and abayasale while joining a program there. I snapped this 2 pics a few days ago but do not have time to upload. Looks like today I will be quite busy with the event so while I'm there you can read about Mrs. Rozita Ibrahim here.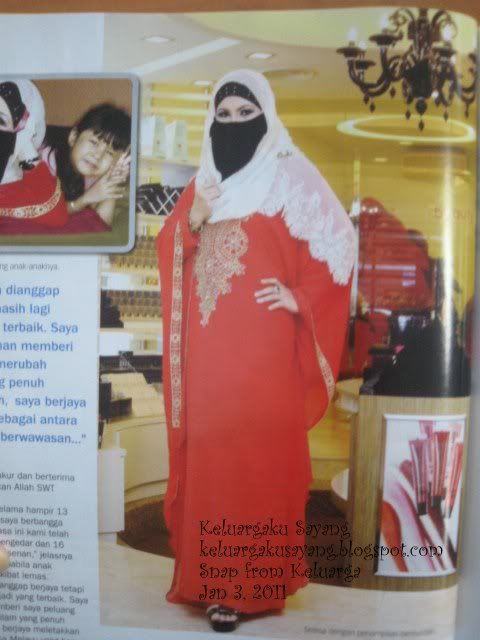 To read the article (in Malay), you would have to buy the magazine.