Assalamualaikum.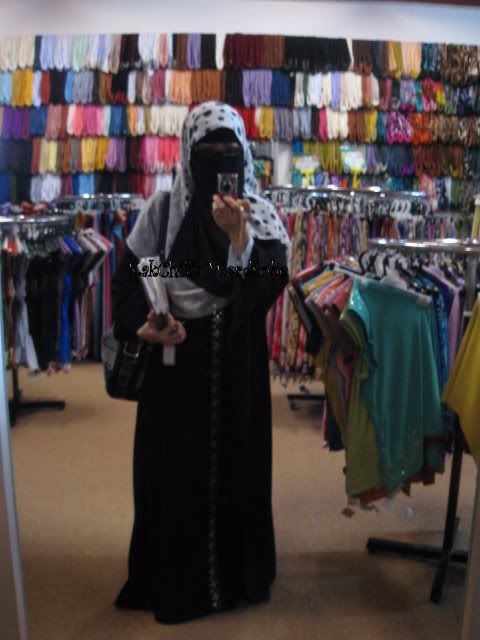 Look at the hijabs around me.
Once in a while I need to drop by a hijab store nearby my workplace to place a bulk order. I love browsing through the many hijabs hanging on the wall and also on the rounding hangers that you can see standing beside me. Every time I visit this shop I wish I can spare more than half an hour to just look around. But my lunch hour is only one hour and driving to the shop and back to the office usually use 10 - 20 min. So, rush, rush.
It is a hijab heaven. The shop offers a variety of hijabs such as the common instant hijabs that are loved by many Malaysian women, all kind of shawls, pashminas, square hijabs big and small, and many different selection of inners/bonnets/underscarves. I went there to buy pashminas or big square hijabs.
This shop sells wholesale and it is my supplier for hijabs. I choose to sell only big size hijabs which I'm sure will give a wider coverage of our upper body. At least below the breasts. With the hope that my customers would wear the hijab bigger and longer.
Lots of big square hijabs for me to choose.
Selling Islamic clothing is good and it will be great if the clothing can help Muslim women to practice covering their body properly (according to the Islamic dress code for women). I always remind myself to only sell clothing which can make women look modest, feel modest. Modest in an Islamic way.
After choosing the hijabs that I want to order in bulk, I went home with this multicolored pashmina.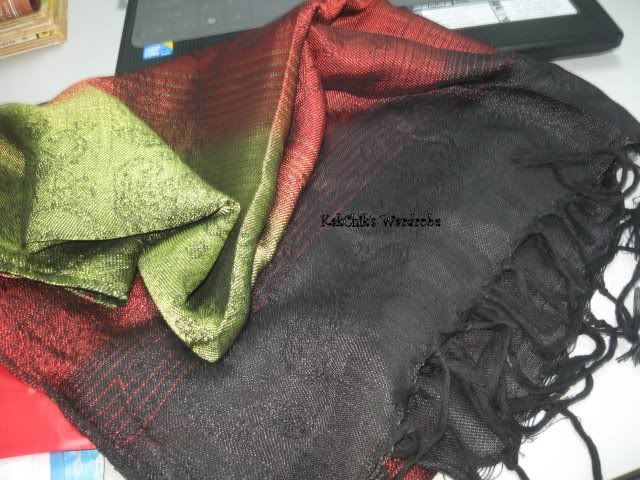 Just MYR20.00.