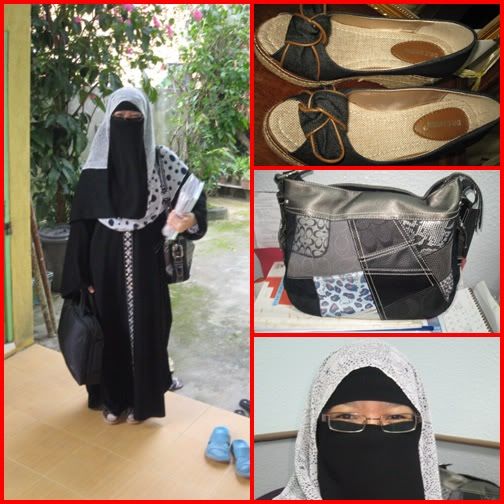 Assalamualaikum.
Hi, we meet again. Alhamdulillah. It means that Allah has given us another day, another opportunity to use this life as best as we can to gain more reward for our afterlife.
One way to do that is by working for the sake of Allah. In order to make our job as ibadah, our intention must be because of Him. That's why we are encouraged to say Bismillah before we start anything.
And the work must be halal.
Another thing which is related to making our job as an ibadah, I think we need to dress properly as a Muslim should. When I said proper, it means always remind our selves to choose suitable clothes so that when others see us, the first impression is, "She's a Muslim."
Better yet, "She's a pious Muslim."